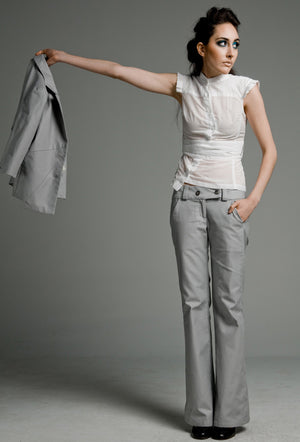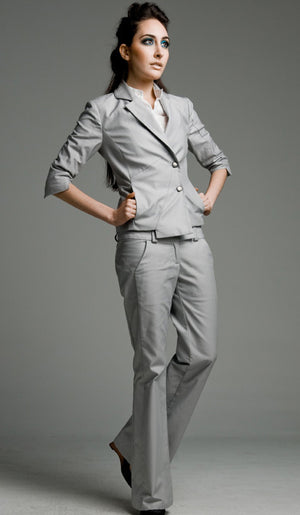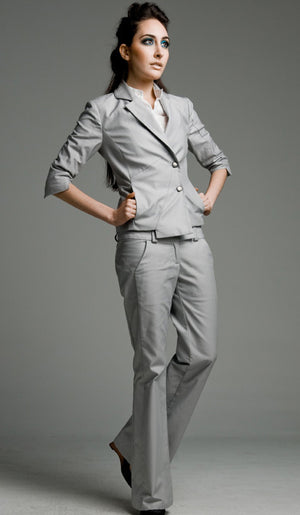 Tuxedo like Pant
As a cool jacket or sharp blazer for the office this piece is a classic. Looks great over a pencil skirt or jeans or as a full suit with the matching pants & skirt offered in the same fabric.
Fabric: 100% Certified Organic Cotton Reverse Twill
Available in: Cloud , Graphite
Sizes: 2,4,6,8
Designed in Brooklyn. Made in N.Y.C.
Notes:
This pant is cut on the bigger side so you may want to size down if you want it more fitted. The looser the pant the lower it sits on the hips but this is not a low rise cut.
Size 2 fits up to a 4
Size 4 fits up to a 6
Size 6 fits up to a 8
Size 8 fits up to a 10