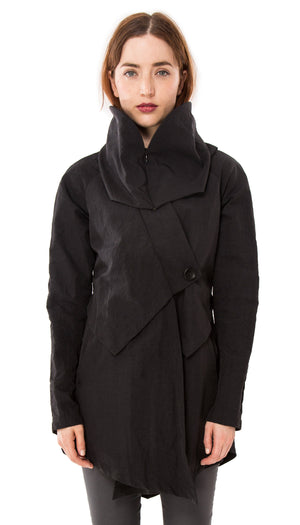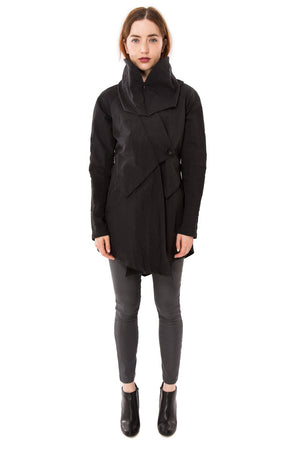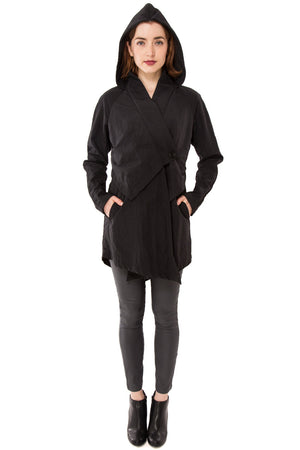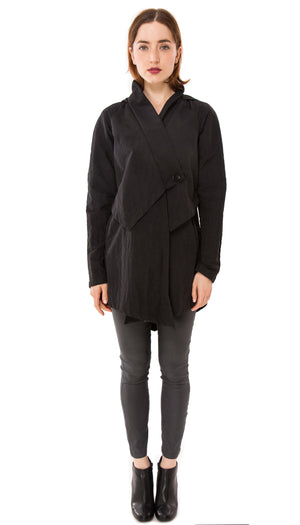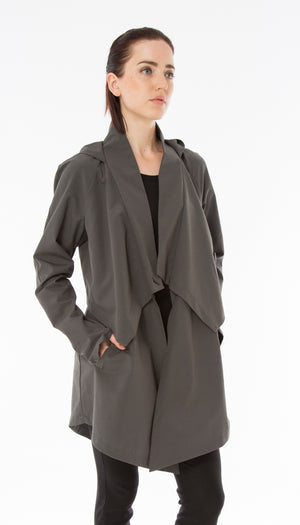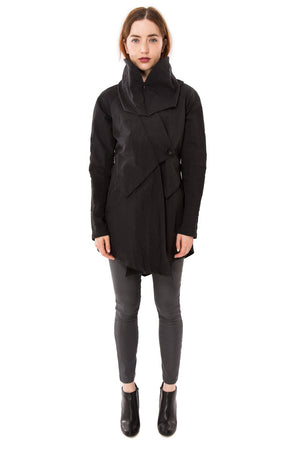 Convertible Hood Asymmetrical Rain Jacket/ Black
The convertible hooded asymmetrical jacket can be worn buttoned or draped open for an architectural shape. The hood has an invisible zip that can partially unzip the hood into a mock neck to block the wind from your neck or just unzip it open so it lays flat on your back (no bulky hood). Water-Resistant  finish.
Available in:
Color: Black 
(Made from high-end designer overstock fabrics)
Fabric: 50% Nylon / 50% Cotton (no lining)
Ripstop Fabric 100% Nylon (56% Recycled) WR finish 
Sizes:
Extra Small (fits 2/4), Small (fits 4/6), Medium (fits 6/8), Large (fits 10/12),
Extra Large (fits 14), 
Extra Extra Large (fits 16)
Notes:
Loose fit with raglan sleeves allows for layering under.
This is for light weight drizzle & rain. Not a heavy raincoat.
Mini ripstop fabric not shown.
Designed in Brooklyn. Made in N.Y.C.
5/19/23 Update: Please DM for sold out sizes. We will making a small batch again soon in the recycled ripstop and adding more colors. You can preorder or be added to our waitlist & we will contact you once ready.