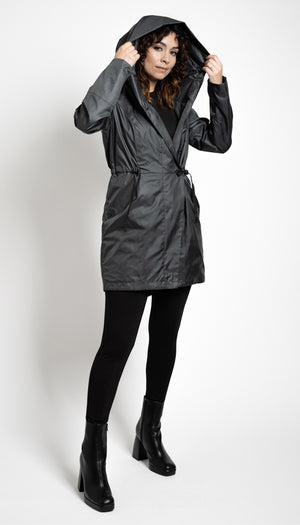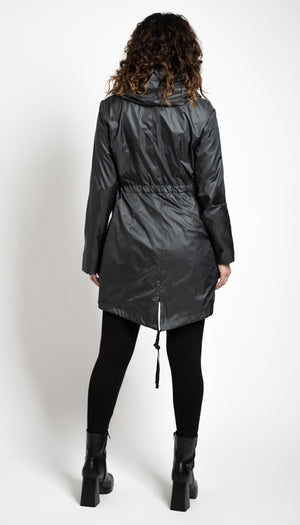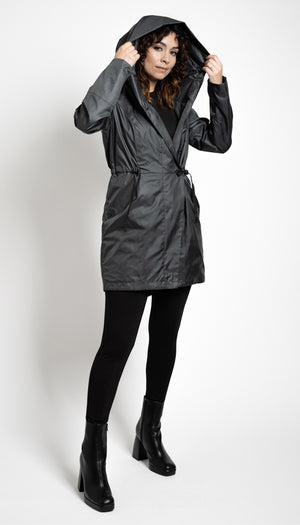 Convertible Funnel Hood Lt. Rain Jacket
Convertible from a funnel neck into hood. This super chic jacket is also water repellant in this amazing pewter color in a light weight recycled polyester. Drawstring to cinch the waist. Zip front and unique corozo buttons. Light weight and packable. Don't leave home without it! Fashion & Function!
Fabric: Recycled Poyester
Colors:  Pewter
Sizes: XS, S, M, L, XL
Designed in Brooklyn & Made in N.Y.C.!