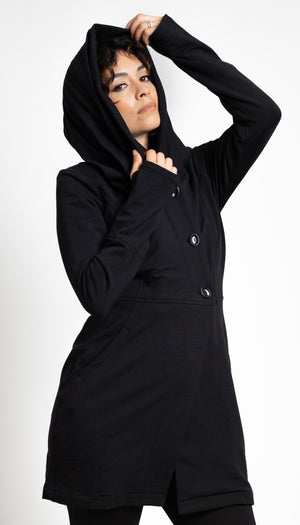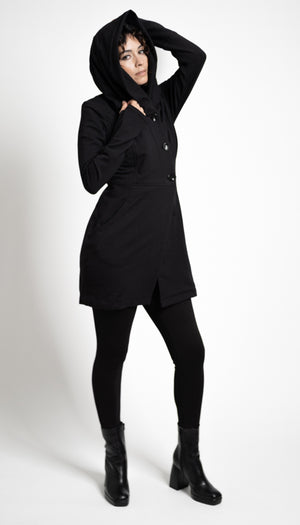 Convertible Funnel Hood Heavy Hemp Fleece Sweatshirt Jacket
The perfect transitional weight sweatshirt jacket! Convertible from a funnel neck into hood. Soft but structured heavy weight organic hemp/ organic cotton /spandex blend fleece. Long cuffs with thumbholes. Tailored at waist for fit. Corozo buttons. Fashion & Function!
Fabric: 53% Certified Organic Hemp/ 43% Certified Organic cotton / 4% Spandex Heavy Fleece
Buttons: Corozo
*Note: buttons may vary 
Colors:  Black
Sizes: XS, S, M, L, XL
Designed in Brooklyn & Made in N.Y.C.!