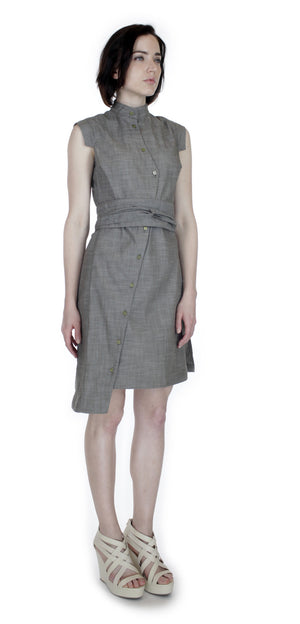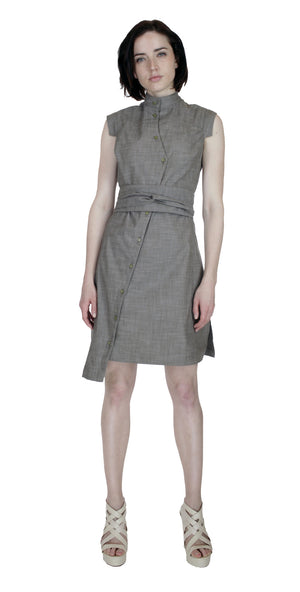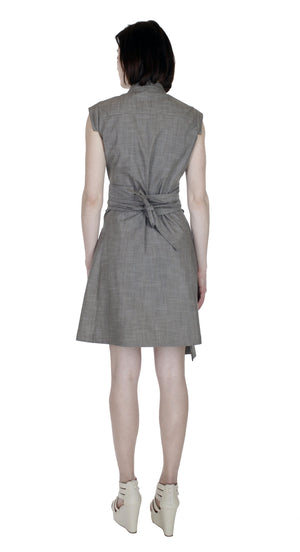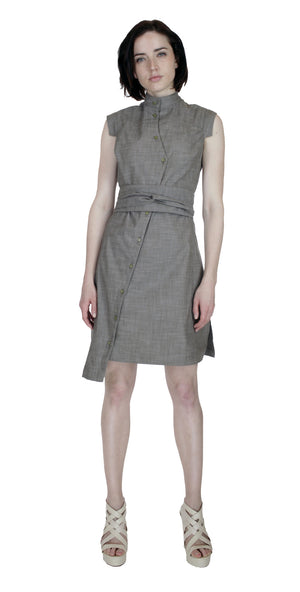 Classic Obi belt Shirtdress/ Cotton
Always a classic this dress is so versatile & sharp you'll never give it up. Wear it with or without the obi belt or dress it up with your open belt. Put a tulle underskirt & wear it to a wedding. Throw on a blazer & some boots & wear it to the office. Layer it over jeans on a casual date. So many ways to wear this piece it will be a staple in your closet. 
Color: Black/Linen
All made from first quality industry surplus fabrics. 
Sizes: Extra Small (fits 0/2), Small (fits 4/6), Medium (fits 6/8), Large (fits 10/12), Extra Large (fits 14/)
Designed in Brooklyn. Made in N.Y.C.