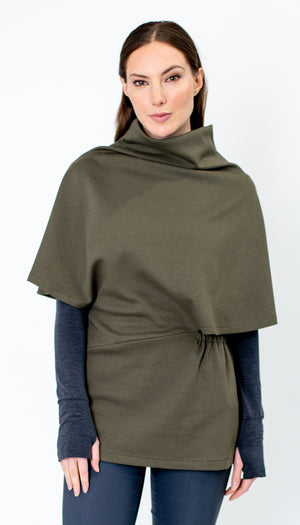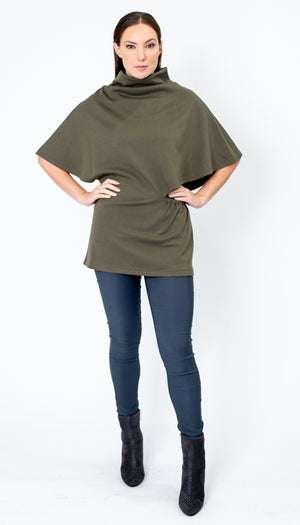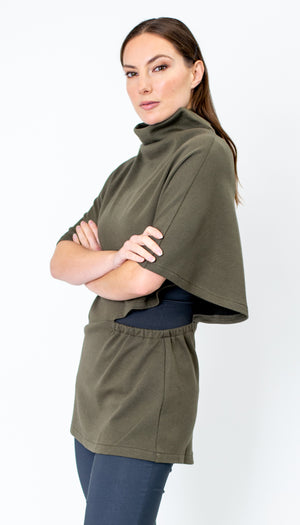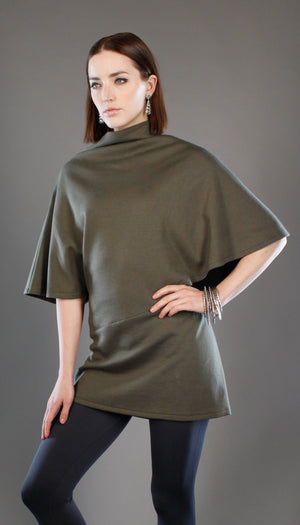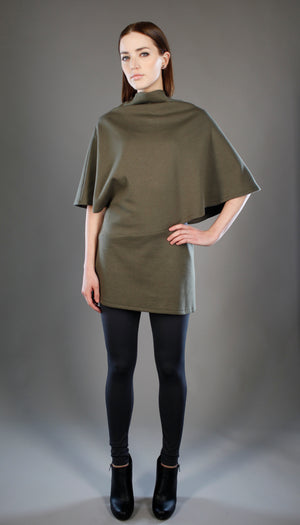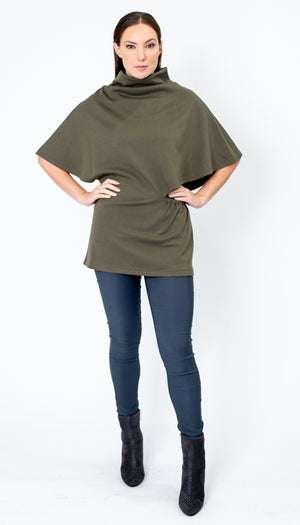 Poncho Tunic Top in Olive
Every day tunic top or micro mini dress in super soft fabrics. Look's great over leggings, or fitted top jeans or skirt. Also can be layered over a fitted long sleeve knit top to keep warm or with separate arm-warmers for fun! 
Available in:
Light Olive/Olive 
Fabric: 60%Rayon / 40% Wool Double Knit
Made from high end designer overstock fabrics.
Sizing:
Extra Small: size 2
Small: size 4/6
Medium: size 8/10
Large: Size 10/12
Extra Large: size 14


Designed in Brooklyn. Made in N.Y.C.
*Note: undershirt not included