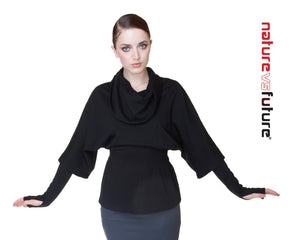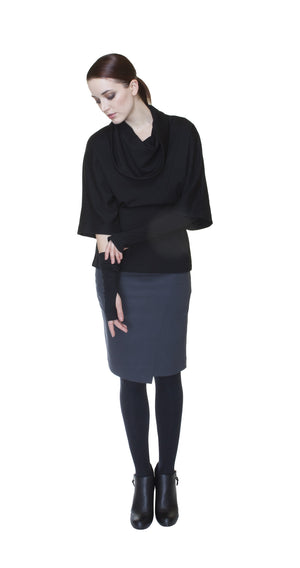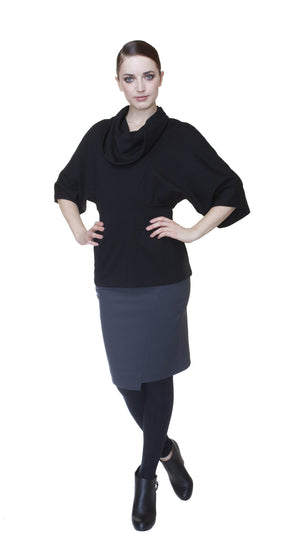 Dolman Sleeve Knit Top w/Detachable Sleeve Extension with Thumbholes
Stylish & comfortable, this top goes great with jeans or dressed up with a pencil skirt. Detachable arm warmers included!
Fabric: 96% Cotton 4% Spandex from designer, top quality, surplus fabrics.
Colors: Black
Color: Grey Heather (mini french terry)
Sizes: XS, S, M, L, XL 
Designed in Brooklyn & Made in N.Y.C.!