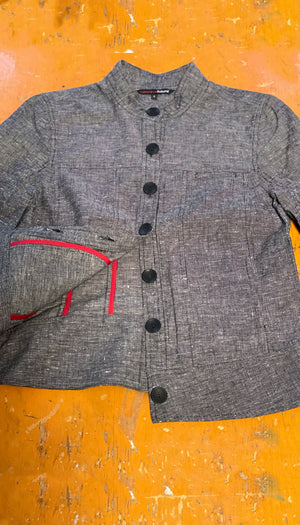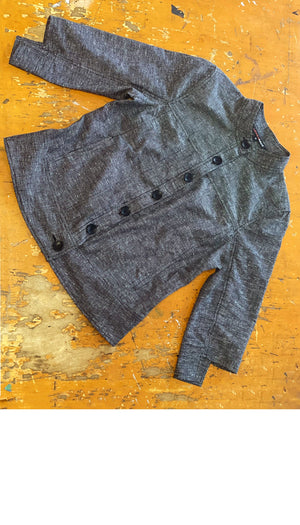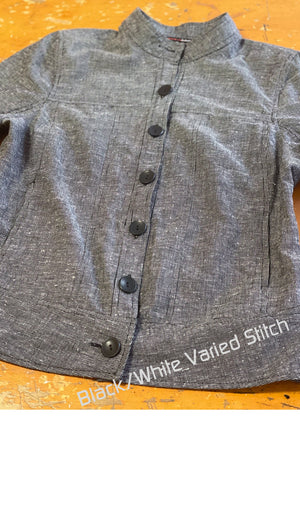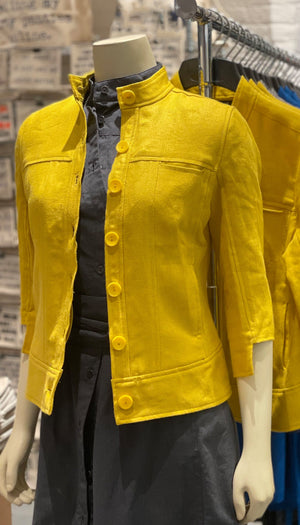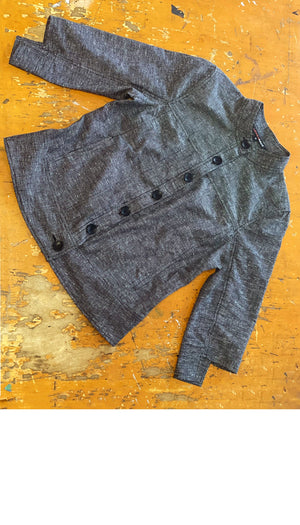 Non-Jean, Jean Jacket / Black&White Texture
 📢 Reissue Alert! One of our favorite light weight jackets is reborn in 2022! Worn as a jacket or layering top this piece is always on point! Jean jacket comfort with a tailored modern edge. It's our non-jean-Jean Jacket! A statement piece in yellow linen and a staple piece in Slate Grey. 
Well made , great style lasts!
Available in:
-Black/White Varied Stitch Textured Hemp/Organic Cotton blend
Buttons: Corozo
Sizes:
Extra Small (fits 2 )Small (fits 4/6), Medium (fits 6/8), Large (fits 10/12)
Designed in Brooklyn. Made in NYC.
Note:  Unlined with contrast piping finish inside.