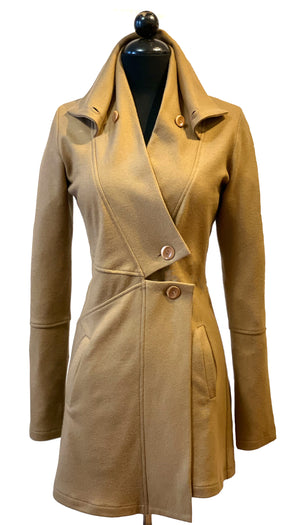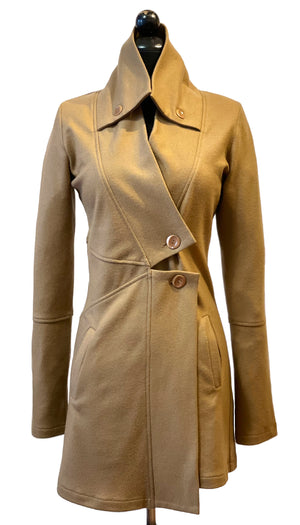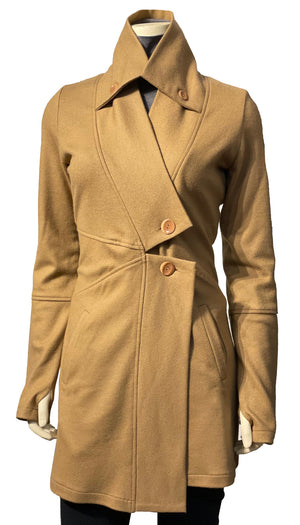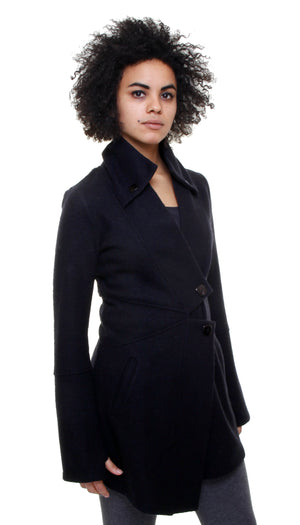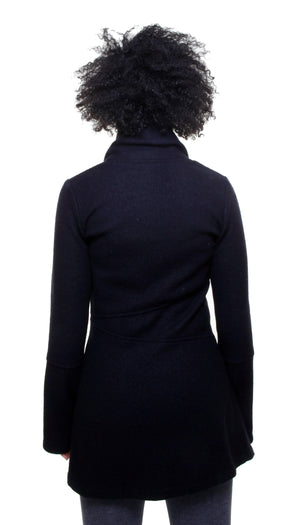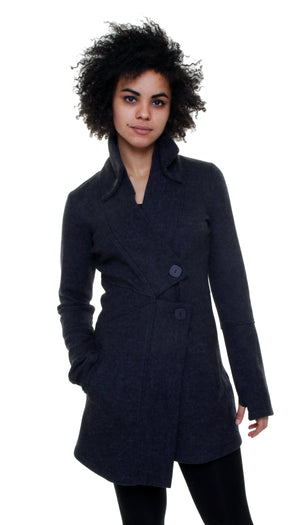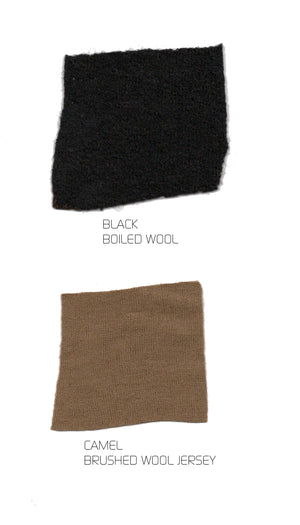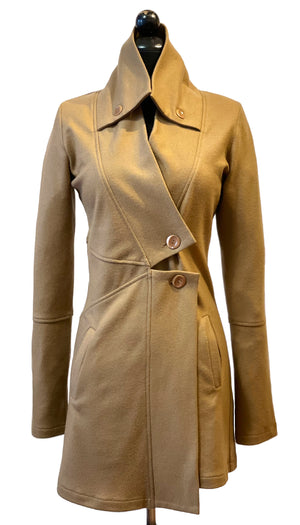 Classic Double Collar Wool Sweater Jacket/Classic Fitted Fit/ Camel
Our classic style is back in a new wool knit. It's so versatile and comfortable you will want to wear it with everything. Great as a light jacket in the fall or a layering sweater in the winter. A classic you will wear for years to come!
*Original Fit. Very fitted at waist. Asymmetrical front hem.
Special Details:
-collar can be unbuttoned flat.
-front has 2 welt pockets
-long sleeve cuffs with thumbholes
-corozo button
Fabric: 100% wool from designer, top quality, surplus fabrics.
Colors: Black, Camel

Sizes: XS, S, M, L, XL
size XS 0/2, S 4/6, M 6/8, L 8/10 XL 12/14
Designed in Brooklyn & Made in N.Y.C.
Note: Images on dress form is actual fabric and buttons. Model pictures are for style reference only not in actual fabric.