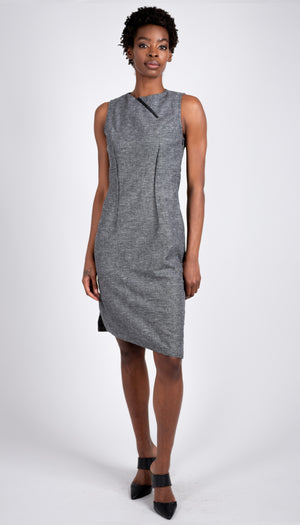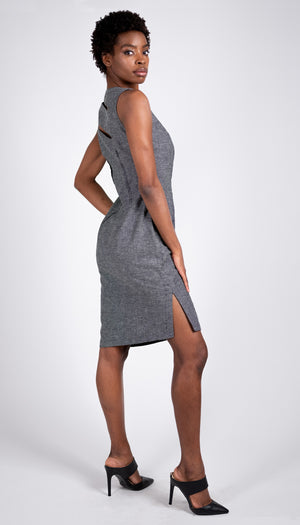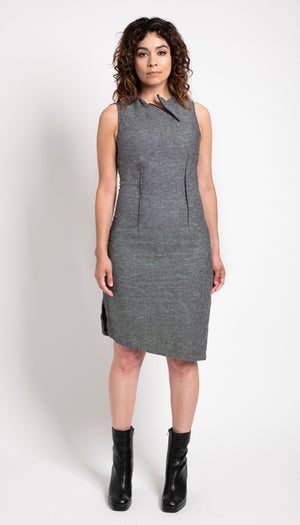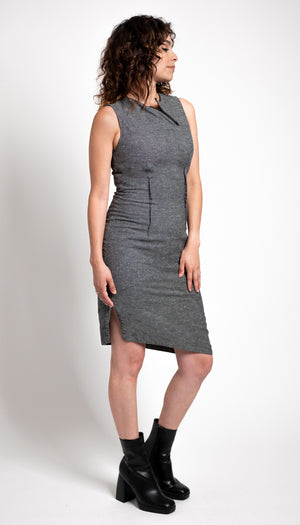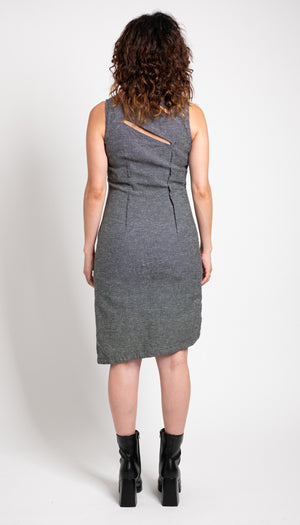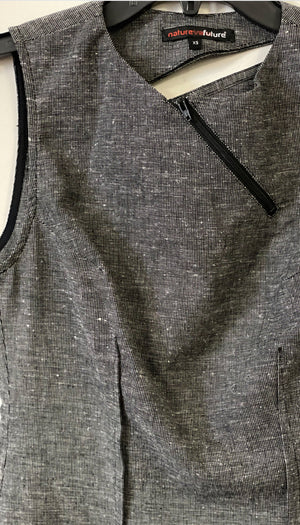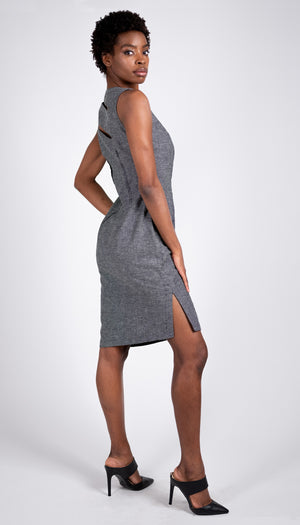 Classic Cut Out Dress /Varied Stitch Texture
 📢  Reissue Alert! Classic yet modern, the Classic Cut Out Dress is timeless perfection. The original version of this dress was created in 2002 in our first ever collection! It has been slightly modified in different fabrics ever since! This season we created a small batch in a 55% hemp/ 45% organic cotton light weight varied stitch textured fabric.
Available in:
Color: Black/White Varied Stitch Texture
Sizes:
Extra Small (fits 2 )Small (fits 4/6), Medium (fits 6/8), Large (fits 10/12)
Designed in Brooklyn. Made in NYC.