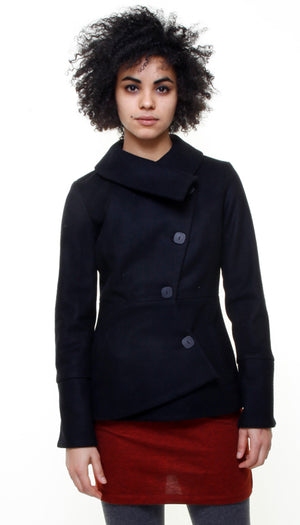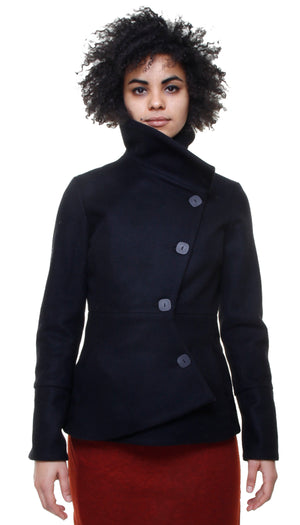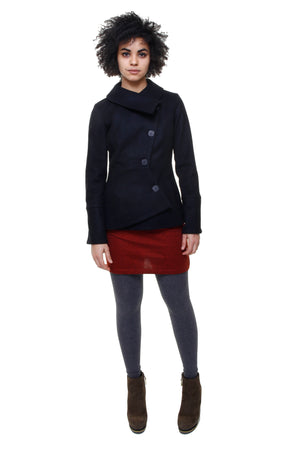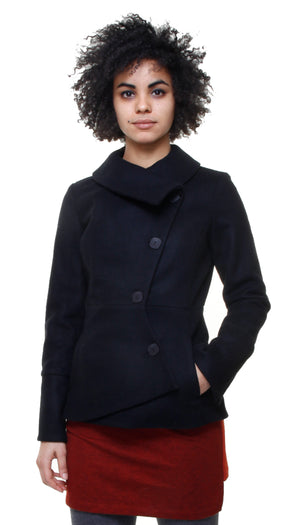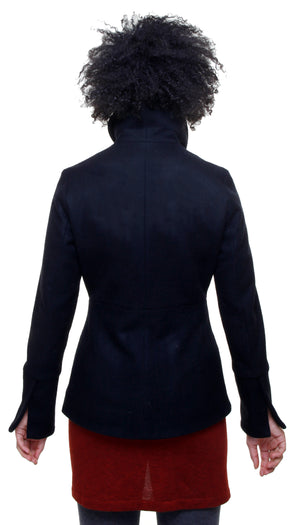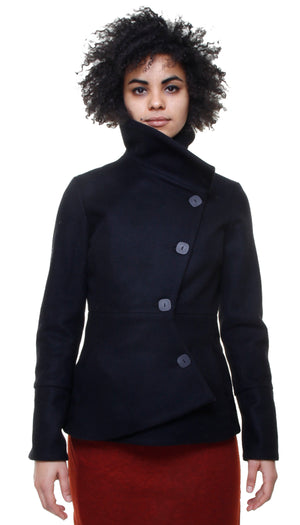 Short Swerve Coat/Black
Wool Tailored Coat with charmeuse lining
The infamous 'swerve coat' is just stunning in the long or short version! This style is made from 90% Wool 10%Nylon from designer, top quality, surplus fabrics. It's lined with a soft polyester / spandex charmeuse. It's warm and super soft. It's seamed at the waist for a flattering fit. The collar can be worn high or low in different ways. The french cuffs can be flipped up for a 3/4 sleeve look. Soft charmeuse lined pockets. Buttons made from corozo nuts.
Available in:
Color:
Black with red lining
Sizes:
Extra Small (fits 0/2), Small (fits 4/6), Medium (fits 6/8), Large (fits 10/12), Extra Large (fits 12/14)
Designed in Brooklyn. Made in N.Y.C.
10/23 Back in stock! Small batch just made XS-XL *Buttons vary from picture. Actual buttons are circles not squares and made from corozo nuts!